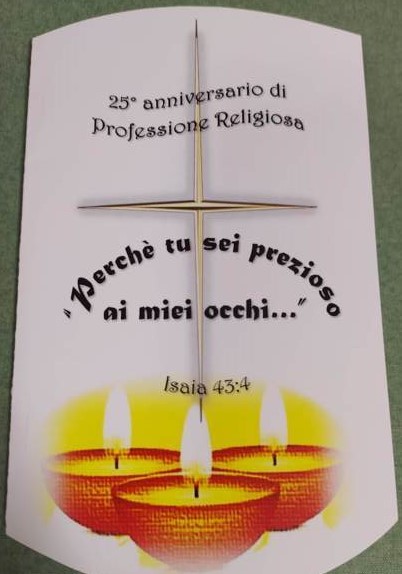 It is with immense gratitude that three of our sisters invite everyone to joyfully share their 25th Anniversary of Religious Profession.
Sister Rosario Ponte
Sister Necie Dimayuga
Sister Virgie Painlo
They will celebrate this gift of grace on September 4, 2021 with a solemn Mass celebrated at St. Francis of Paola Parish in Lugo.
The service will take place at 10:30 a.m. and will be presided over by the Bishop of Imola, Msgr. Giovanni Mosciatti.